My products include sweaters, crochet boots, bodysuits, sleep suits, sleeping bags, blankets, curtains, bedding and so much more.
Everything can be personalised to your preferences: I can even print your child's favourite drawing onto a pillowcase. When you order from me, you will have confidence that everything has been made with 100% merino wool or organic cotton, with no needless chemicals involved in the process, especially for your child. A one-of-a-kind gift, just like them.
All of my raw materials are sourced from trusted farms and are personally hand-dyed by me at home with natural dyes certified for use with organic fabrics, therefore you can have the confidence that the product you have ordered for your child will not cause them harm and might even improve their well-being just that little bit.
I aim to deliver the highest quality product, however please bear in mind that hand-made products are not the same as machine-made and some imperfection may occur.
Naturally soft: softer then a traditional sheep wool, so can be worn close to the skin without the usual discomfort of normal wool
 Allows the body to breathe
Regulates temperature: keeps warm when needed, as well as allowing excess heat and perspiration to escape, therefore improving sleep routines
Reduces skin allergies: perfect for children suffering from eczema, as can help relieve the aches and pains
Has natural antibacterial properties
The production of standard cotton involves a lot of pesticides and nasty chemicals. With organic cotton, you can be sure that is comes straight from the natural plant to your skin, no pesticides or preservatives involved. In today's world of skin allergies, I believe it's more important than ever to give your child the most natural products you can.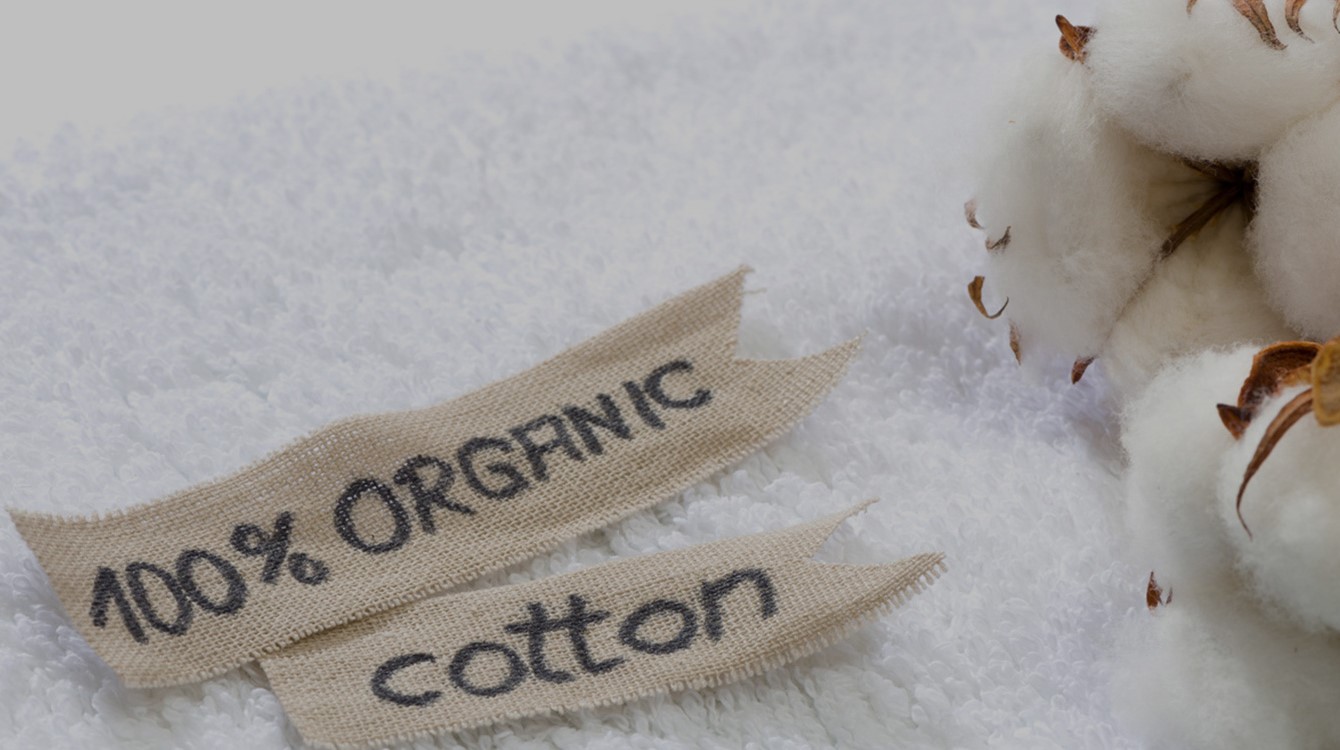 Below are a few samples of my work: it is not an exhaustive list by any means so if you would like a product which isn't on the website please just ask!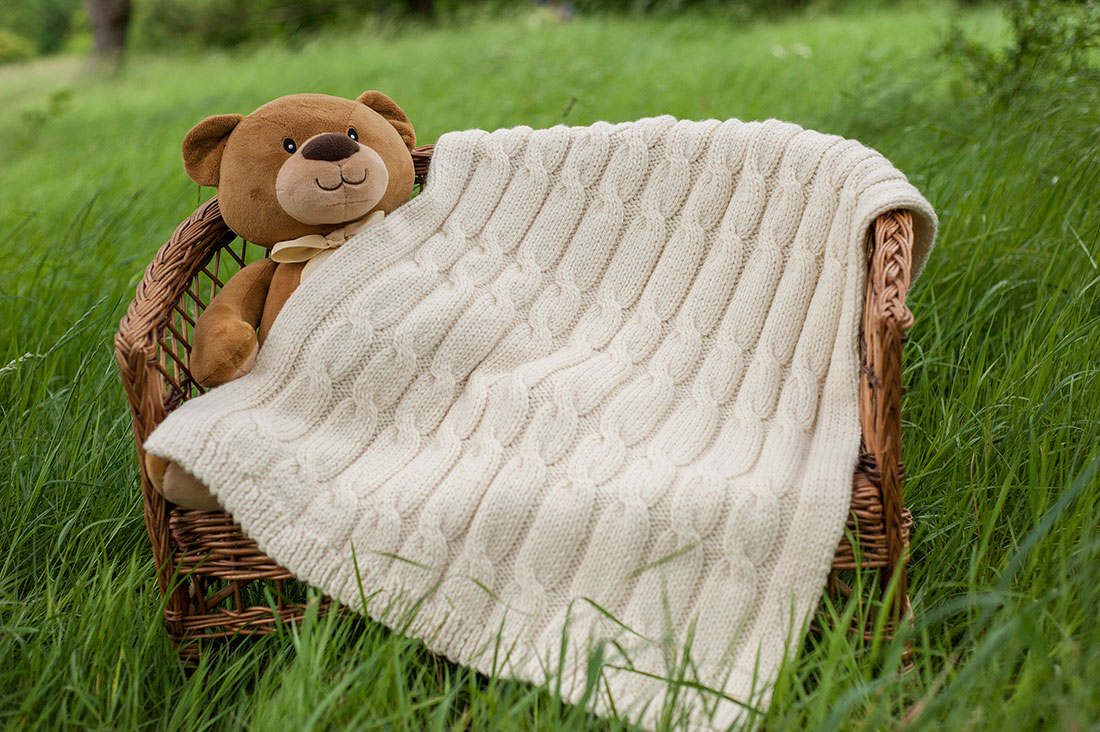 This beautiful blanket is made from 100% chunky un-dyed merino wool. It's so soft that can be laid directly on naked skin and it won't itch. It will give all the natural benefits/goodness of merino wool to your child, including a beautiful warmth.
Although I love the natural colour and smell of this wool, the blankets can be also made using hand-dyed merino wool. Most colours are available, all chemical-free. Size – down to your preferences.
This blanket is made from 100% un-dyed DK style merino wool with a little blend of  coloured wool used for edges and personalisation. With this type of wool I can knit into your blanket the whole name of your child, or just the initials – up to your preferences.
You can choose between script or print letters in various fonts. To personalise this blanket with a whole first name I would suggest using only small letters, as it looks more delicate.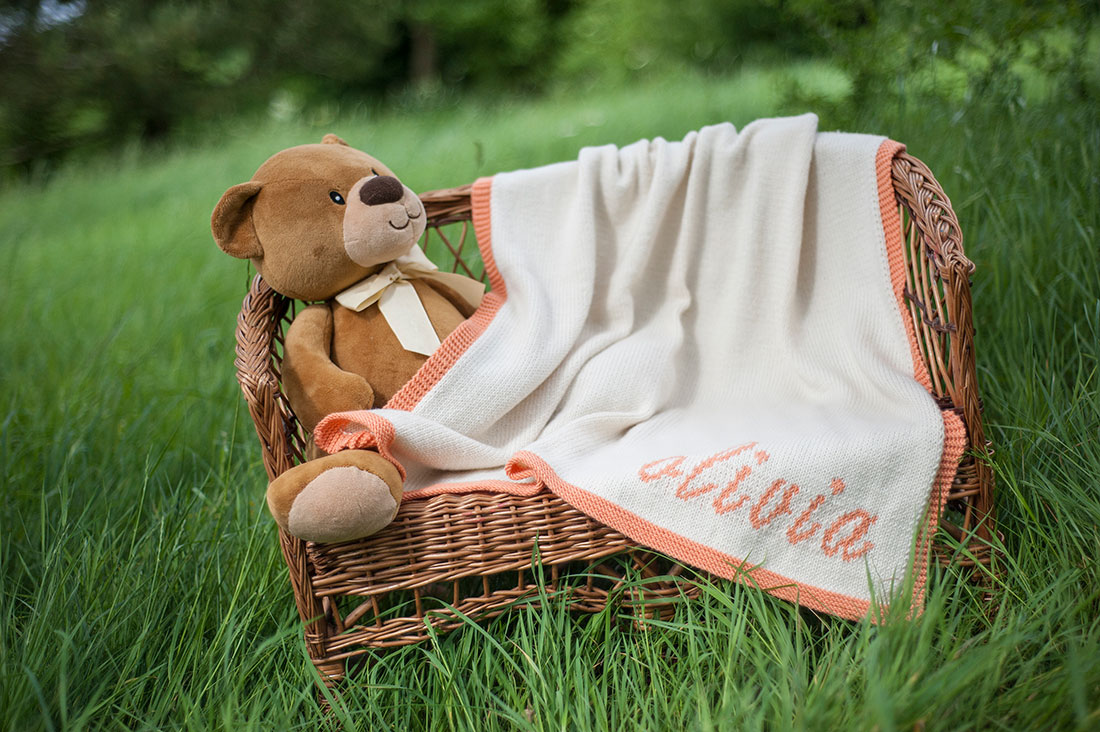 A lot of our body heat is lost through our feet. That's why I think it's important to keep our baby's feet warm in order to keep them happy and healthy. These beautiful crochet booties will keep your baby's feet toasty and cosy and they are so soft that they can be worn directly on the skin. I make them in 3 sizes based on average length of baby feet:  new born, 0-3 months old and       3-6 months old, but I can also make them in any size you request. (a custom size)I can also make a matching hat.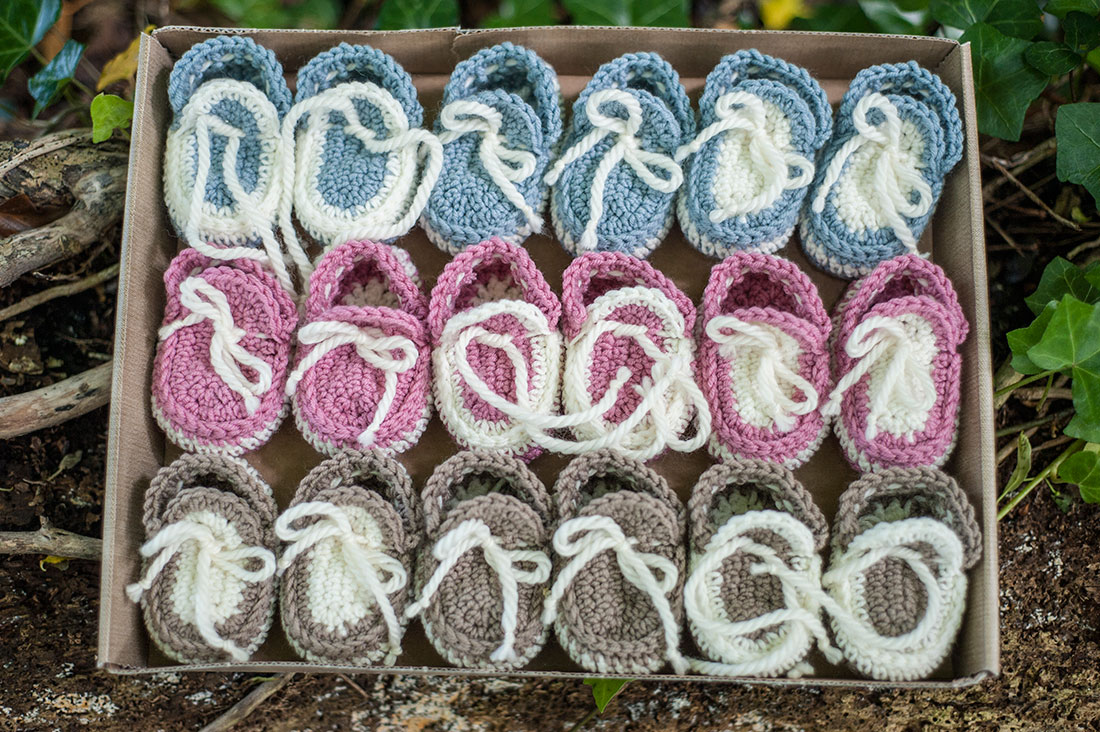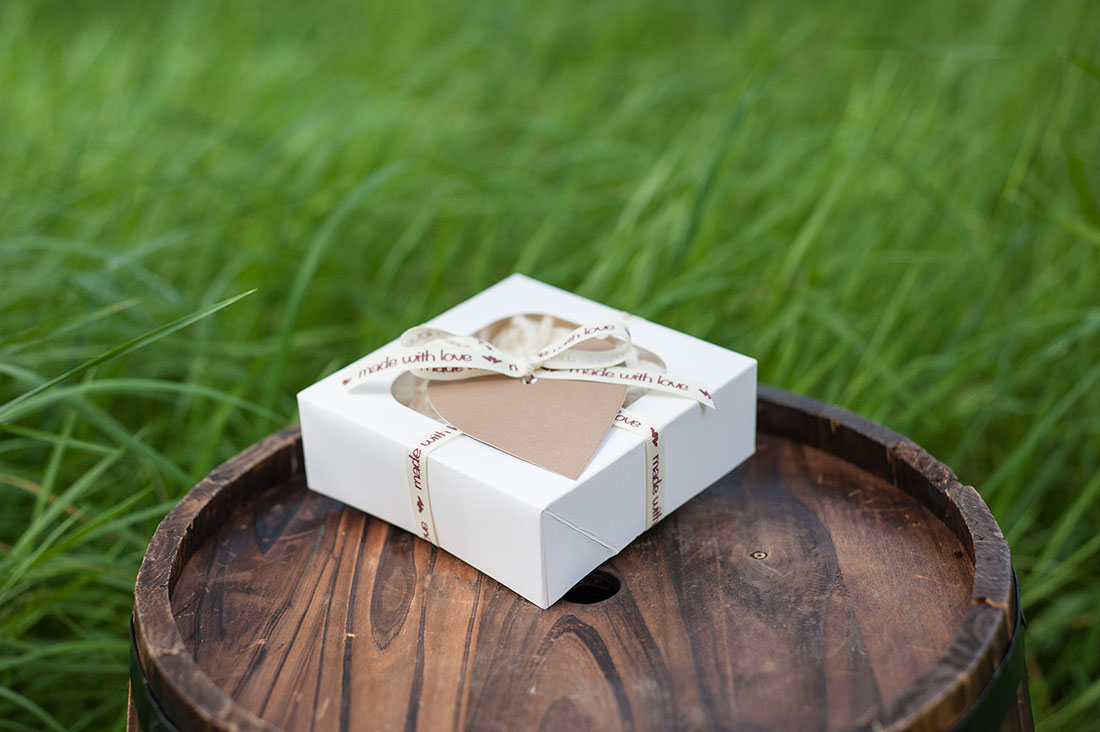 The little booties will come to you in this beautifully wrapped box, making it the perfect gift.
Other knitted products...
This beautiful romper / sleep suit is so soft that it can be worn directly on your child's skin without any irritation and it will keep your baby warm while playing, going for a walk or just simply sleeping.This particular product is available in sizes 3-6 months and 6-12 months.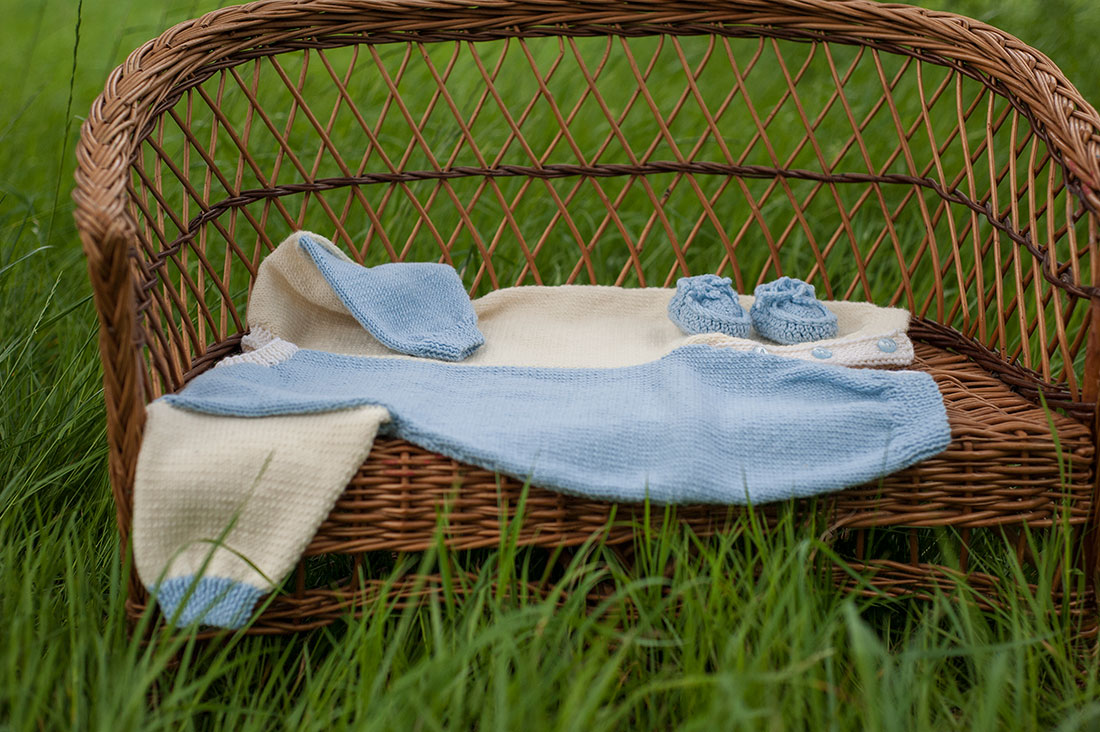 Other products/things I make
Alongside this I provide a service of helping you to achieve a dream bedroom/playroom for your child, by making curtains, matching cushions, bunters/personalised bunters, play areas: bean bags, tents and whatever else you can think of. Occasionally I may be able to help you to give a new life to your whole house by creating the designs you've always wanted.
FOR MORE PHOTOS OF MY PRODUCTS PLEASE GO TO MY GALLERY
YOU CAN ALSO FOLLOW ME/LIKE ME ON MY FACEBOOK PAGE FOR MORE UP TO DATE PROJECT AND PICTURES